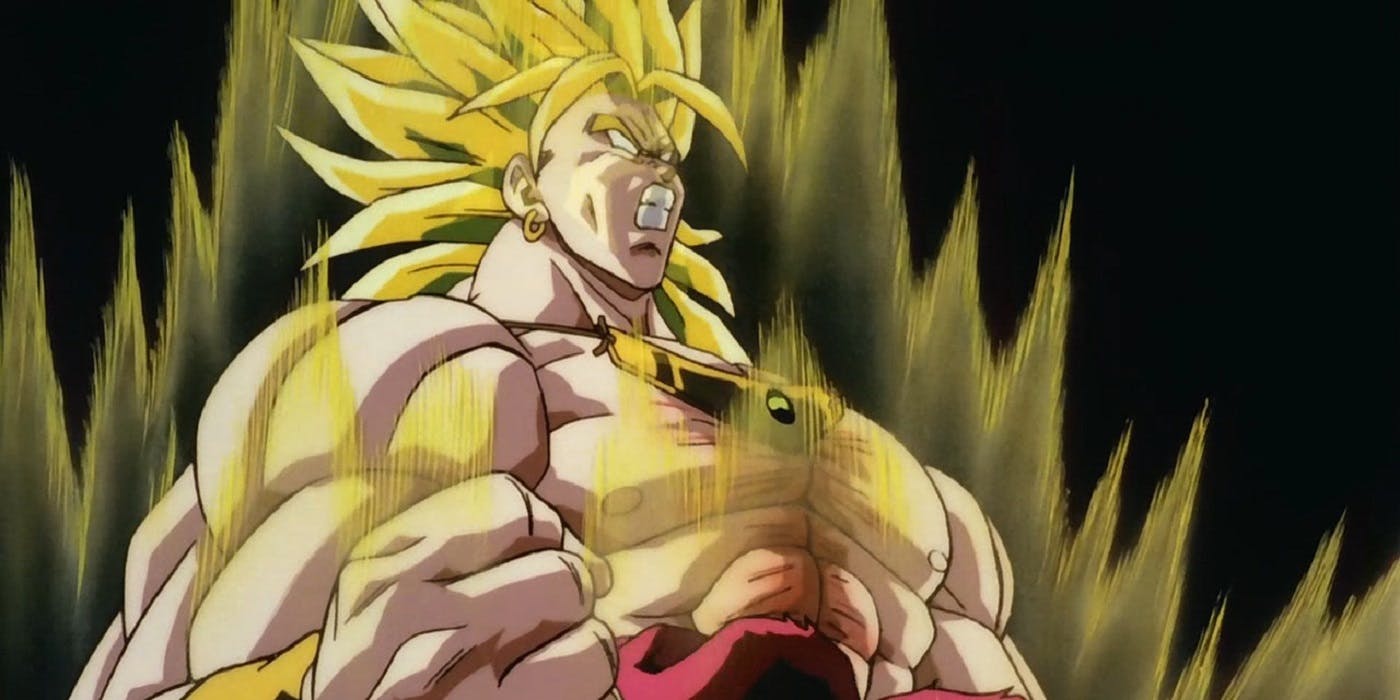 Takao Koyama responded for years about Broly....who is Takao Koyama? He is the one who wrote the stories of all the Dragon Ball Z movies including: Dragon Ball: Plan to Eradicate the Super Saiyans,Dragon Ball: Hey! Son Goku and Friends Return!!,Dragon Ball GT: A Hero's Legacy,Dragon Ball Z: The Legebdary Super Saiyan,Dragon Ball Z: Broly - The Legendary Super Saiyan, Dragon Ball Z: Broly - Second Coming, Dragon Ball Z: Wrath of the Dragon,Dragon Ball Z: Fusion Reborn, Dragon Ball Z: Bio-Broly,Dragon Ball Z: Plan to Eradicate the Saiyans,Dragon Ball Z: Bojack Unbound,Dragon Ball Z: Super Android 13,Dragon Ball Z: The Return of Cooler,Dragon Ball Z: Cooler's Revenge,Dragon Ball Z: Lord Slug,Dragon Ball Z: Bardock - The Father of Goku, Dragon Ball Z: Tree of Might, Dragon Ball Z: The World's Strongest, and Dragon Ball Z: Dead Zone! He has also done 13 Episodes for the Dragon Ball Z TV Series!
The creator of all the Dragon ball movies Takao Koyama, considers that there is one character who takes the title of "Universal Strongest" in the Dragon Ball lore he had help create, and it's none other than his most used character Broly! Broly you say? the same Broly character who has come back to the movies more than twice! and Here it's explained!
Shueisha (Bird Studios) Interviewer wrote:Why did Broli (Broly) come back three times?
Takao Koyama wrote: Because he's the strongest. (laughs) Even including the TV anime, nobody exists in the world who's stronger than Broli (Broly). I mean, even Vegeta, Prince of the Saiyans, was trembling in fear. (laughs) I felt that there's no way that kind of mightiest being would die in a single outing. After all, there were kids who cried at Broli's overwhelming strength when they saw Burn Up!! at Shueisha's preview screening. (laughs) It's always difficult coming up with an enemy for Goku, because I'd constantly have to escalate their strength. So, he ended up appearing three times. This is true of Broli (Broly) as well, but Goku & co. are always fighting against "an unbeatable foe". Goku must win against such an enemy, so he has no choice but to defeat him when his enemy becomes overconfident and creates an opening. There's absolutely no way he'd be able to win against someone like Broli (Broly) if he used more orthodox methods.
Source:
Dragon Box The Movies Dragonbook (14 April 2006) Theatrical Story Q&A
and he states again in another interview........
Takao Koyama wrote:In handling the scripts for the films, what I always worried about each time was the problem of what to do about the opponent Goku fights against. That's because, at the very least, they had to be stronger than [the ones from] the previous movie. After much hard work, I was unable to come up with an opponent stronger than Broli (Broly), and fell into a rut where I made him appear three times. That is to say, there's the matter of questioning the idea of Broli (Broly) as the strongest. As you are well aware, vehement opinions on the subject have been flying back and forth on this message board, as well as a variety of [other] websites. For this time, Goku's opponent, designed by Toriyama-sensei, was even a God of Destruction. In the world of Dragon Ball Z, that's a setting where even Broli (broly), before the God of Destruction, would face a gap like that between a Yokozuna and the very bottom of the sumo ranks. That Broli (Broly), reduced to a pushover. Only, from the impression I got of the character on the screen, Broli (Broly) was scarier, no contest. Am I the only one who found that Broli (Broly) looked overwhelmingly frightening? Or am I just biased towards my own creation? Any more than this would become a spoiler, so I'll hold off on it, but Noppo would like to hear the impressions of the Broli (Broly) fans….By all means, please see this work, which had a turnout of one million people in the first six days it was out.
Source
:
Takao Koyama's Thoughts on "Battle of Gods"
Clarification
Takao Koyama is not just the writer but he is also the screenplay writer behind all these characters themselves....so does his words mean anything? the Answer is yes! ans as such Broly being anon-canon and getting all these forms like Super Saiyan 3, Super Saiyan 4, and God form displays just how true his words may be given by the fact he stated he couldn't find a way to make any characters stronger than Broly himself! but as he stated himself the introduction of Beerus reduced aka turned Broly into pushover indicating likely even after the movies and after GT Broly would reign supreme to him as the strongest Character! He has expressed here that Broly himself is stronger than both Janemba and Gogeta themselves and likely even stronger than the TV Anime which also includes GT!
---
Permissions in this forum:
You
cannot
reply to topics in this forum